Best PCI Graphics Card for Older PCs & Troubleshooting in 2022
(*This post may contain affiliate links, which means I may receive a small commission if you choose to purchase through the links I provide (at no extra cost to you). Thank you for supporting the work I put into this site!)
You won't see too many PCI Slots in motherboards nowadays because it has been replaced by PCI Express slot which is much faster. PCI (Peripheral Component Interconnect) was the most common interface in older days to connect or add additional components to your motherboard but nowadays it has lost its significance because of the faster PCI Express slot and USB 3.0 ports.
Today all modern days Graphics cards use PCI Express x16 slot which offers much higher bandwidth compared to older AGP and PCI slots. It is very difficult to find PCI Graphics Cards nowadays because they are really outdated. They are only useful for people who want to update or replace the integrated graphics of their older PCs or want to run multiple monitors. PCI Graphics Cards may also prove useful in troubleshooting your display if your main graphics card goes down or has some issues starting up.
PCI Graphics Cards generally come with 512MB or lesser memory which I think is more than enough for normal tasks and regular display. Just to tell you, do not ever think of playing a game on these PCI graphics cards as they are very weak, but on some good PCI Graphics Cards, you might be able to play Max Payne, Max Payne 2, and Counterstrike. Here in this post, I am going to provide you the list of top PCI graphics cards that are still available today.
Note: These are all PCI Graphics Cards and Not PCI Express ones. They go into the PCI Slot of the motherboard.
Best PCI Graphics Cards Available Today
Here is the list of good PCI Video Cards that are still available in the market today. You can use them in your older computer as onboard graphics replacement or for troubleshooting purposes.
Generic ATI Rage XL 8MB PCI VGA Video Card
This is the most basic and ancient video card you can get for your older PC. This PCI video card is based on the ATI Rage XL chipset and comes with 8MB video memory. This can be a good card for really old PCs and for troubleshooting purposes because other than that it has no use.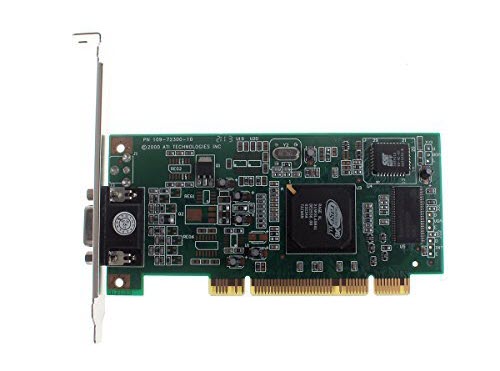 The GPU of this low-profile graphics card does not even have a heatsink. It is a DirectX 6 card and you don't have to install any kind of driver to make this card work. This PCI video card comes with a single VGA port.
Generic ATI Rage XL PCI VGA Card Specifications
GPU
ATI Rage XL
Memory
8MB
Interface
PCI
Output Ports
VGA
VisionTek ATI Radeon 7000 64 MB DDR2 PCI Graphics Card
This is another low-profile PCI graphics card that is based on the older ATI Radeon 7000 chipset. It comes with 64MB DDR2 memory which is not much but is enough to make your display work. It supports dual monitors and Windows 98/ME/2000/XP. The card supports DirectX 7 API.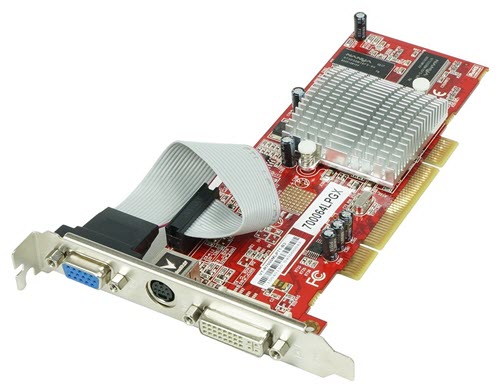 The card can reach a maximum resolution of 2048 x 1536 which is think is great for such an older card. This card is good for an older PC whose display has gone bad or you want to upgrade it to something slightly better and enable multiple monitor support.
VisionTek ATI Radeon 7000 PCI Video Card Specifications
GPU
ATI Radeon 7000
Memory
64 MB DDR2
Interface
PCI
Output Ports
VGA, DVI, S-Video
ATI Radeon X1300 256MB DDR2 PCI Card
Here we have another ATI Radeon PCI graphics card but this one is more powerful than the two listed above. This PCI graphics card is based on the ATI Radeon X1300 GPU and comes with 256MB DDR2 memory. This is again a low-profile graphic card and has got DVI and TV-out / S-Video display ports. The maximum resolution supported by this PCI video card is 2048 x 1536 pixels. It is a DirectX 9 card and supports Windows Me/XP.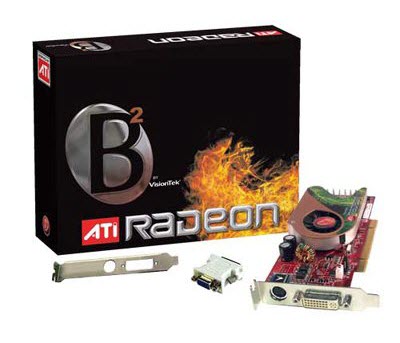 ATI Radeon X1300 256MB DDR2 PCI Specifications
GPU
ATI Radeon X1300
Memory
256MB DDR2
Interface
PCI
Output Ports
DVI, S-Video
EVGA GeForce 6200 512 MB DDR2 PCI Graphics Card
This is the most powerful PCI graphics card on this list. Here we have EVGA GeForce 6200 PCI graphics card that comes with 512MB DDR2 memory. Unlike other cards, this is not a low-profile graphics card but a full-sized card. This card comes with passive cooling with a smaller heatsink.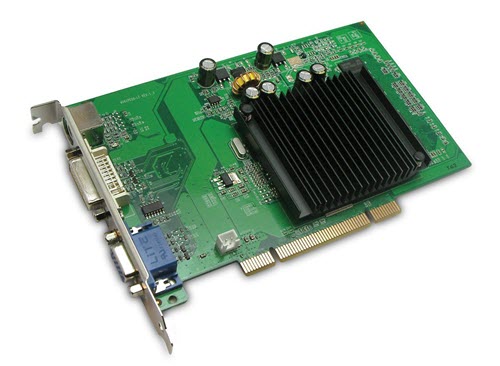 This card comes with 4 processing cores and it supports a maximum analog resolution of 2048 x 1536 and a maximum digital resolution of 1920 x 1080 pixels. It comes with DVI, VGA, and S-Video ports and supports Windows XP / Vista (both 32-bit & 64-bit versions). It can also work with Windows 7 without any issue. You can download the Windows 7 drivers for it from the EVGA or GeForce Official website. It requires a 300W power supply for its working which may seem a little on the higher side for an older card. Highly Recommended by me.
EVGA GeForce 6200 512Mb DDR2 PCI Specifications
GPU
GeForce 6200
Memory
512 MB DDR2
Interface
PCI 2.1
Output Ports
VGA, DVI
Final Words
Well, in the end, I would say that if you are looking for a good PCI graphics card then these are the best ones available today. You can use these PCI video cards for your older computer and for troubleshooting purposes. If you have any queries regarding them then you can ask me by leaving a comment below.
Related Posts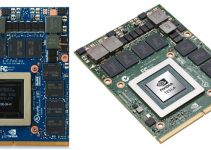 MXM Graphics Card Types, Models & MXM GPU List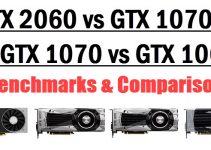 RTX 2060 vs GTX 1070 Ti vs GTX 1070 vs GTX 1060 Comparison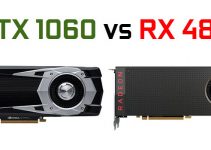 GTX 1060 vs RX 480 Graphics Cards Comparison
About The Author
Akshat Verma
I am a PC Gamer and a Hardware Enthusiast. I love Graphics Cards and I have been digging them since GeForce 3 series. I have done M.Tech in IT and B.E. in Computer Science & Engineering.
73 Comments
Hey I've got a question regarding this topic! I've got an old Windows XP gaming rig I keep around for games that can't be run on modern windows. The AGP slot is broken on this computer (mistake I made years ago!) so I'm limited to PCI. I've been using a PCI version of the GeForce 8400GS with 512 Mb of VRAM (unsure of DDR2 or DDR3). Is this another good option for a PCI graphics card for older machines, or is there another reason to skip over the 8400GS that I'm unaware of? Thank you for your time!
GeForce 8400GS is pretty good for a PCI graphics card and I don't think you can get any better than this card in PCI variant.
Hi! Can i run one of those card in windows 10? It's for my second monitor (1080p), mostly use for browsing, youtube and watching streams on twitch and unfortunately i have only PCI slot left on my motherboard and really don't want to upgrade right now.
Will they be powerfull enough for those tasks?
For Windows 10, I don't think they will work perfectly.
See if you can locate a USB3.0 red external graphics card, it would be more modern and able to support windows 10's shader model.
Alright I give up! Thank you for the quick reply 😉
This is a great article! Thanks for including low-profile cards as well. I have an old HP 2006 slimline computer and wanted to beef it up and run arch linux on it. So far I have Linux all configured but needed a good GPU for old games and this helped.
For fun why dont you make a list of good VESA cards next 😉
I am glad that the article helped you and thanks for the suggestion.
Your recommendations for replacing Video cards in older desktops are great and addressed my present needs. My Dell Studio XPS 9100 purchased 2/23/2011 has a ATI Radeon HD5670 1GB GDDR5 Video card that creates distorted and multiple images on the monitor, essentially rendering the desktop useless. The motherboard (chipset 58) has an Intel Core i7-930 processor (8mb L2 Cache,2.80GHz) without any monitor ports on the motherboard external connections ( no motherboard graphics)!
This problematic graphic card also created same distortion problems on another desktop, although the problem did not occur instantly but later and maybe a heating problem (video card fan only at 43%)? The PCI Express x16 interface slot is version 1.0. Is their a procedure to increase the fan to greater than 43%, make it run max not under any auto control? Gaming is not a requirement as I only use the desktop for internet access, email, banking, photos etc. My DDR3 20 GB RAM is all good. Looking at inexpensive solution less that $50 for a video card replacement or refurbish or test existing "bad" card, is a Diamond video card OK? Ebay of Amason?
Any new cards are way too expensive for my basic needs! Any additional suggestions appreciated. Thank you for your time and articles.
You can use MSI Afterburner to set the fan speed to 100% in manual mode. Also, try replacing the thermal paste on GPU and make sure that it makes proper contact with the heatsink. You can find used or refurbished cards on ebay and amazon but it is a bit risky and it is better to fix the existing card by finding out the root cause of the problem. If you want to buy a new card for under $50 then you can get ZOTAC GeForce GT 710 1GB DDR3 (PCIe interface).
Hey, we have got a problem statement in our organization.
Problem: Create a hub for VT 100 type protocol that would let several pair of terminals and keyboards connect to web, using Developer board kit or CPU's mother board, with a minimum load ratio of 1:10 in (rpi to keyboard).
Details – Design a low cost solution to connect minimum 10 users to internet via low cost-compute so that users can access web sites freely. Each user will have only a set of keyboard+mouse+monitor but NO CPU. Every session should be identifiable by the unique user credentials.
Can you guide us with any input on this problem and feasibility of solution for the same?
Sorry, can't help you on this.
I have a GT520 from Zotac that's a PCI card..also 8400gs, there is a 9600gt PCI card too…
Tried to install a new nvidia 2gb Express slot card into my older hp S5-1234 slimline pavillion desktop and couldn,t get past post. Support said not compatible and try a older sieres. Do you know of a older gpu for pci express that will ley Davinci Resolve 16.0 recognize it? Can see my onboard graphics and I also want the capability to work 2 monitors.
Which graphics card did you try?
VCGGT7102XP nvidia said he thought that my bios was the issue
What card is this?
PNY NVIDIA GeForce GT 710 2GB DDR3 VGA/DVI/HDMI Low Profile PCI-Express Video Card
4.2 out of 5 stars
82
$59.99
$59
.
99
FREE One-Day
Get it Tomorrow, Jan 31
GT 710 is a pretty old card and if even it is not supported then I don't know which card is going to work. Maybe you can ask Dell support for compatible cards.
I have an old Dell Dimension 2400. Looking for a good and reasonably priced pci graphic card that will allow me to play my older games like Diablo and Medal Of Honor.
I don't know what to suggest because they are very very hard to find.
i have the same vintage dell 2400 only 2gigs ram p4 processor and i'm using a a 9250 Radeon gpu 256mb and i play all my old games flight sim, 2002-2004 medal of honer x wing alliance conquest f warrior combat flight 3 on windows xp i keep old computers because they play old games better and ain't no viruses look'n for the old stuff
Thanks! I also have an old dell optiplex 740 w/ XP running onboard NVidia Quadro NVS 210S. Is the Ati Rage XL a good upgrade to my graphics? Or do you know of a better pci or pcie card that will work and has VGA output.
Maybe look for a GeForce GT 710.
Have an old PC , Video Card is not working. Mother Board of the computer is :
PEGATRON By ASUS. IPN73-BA (Targa Edition) Micro-ATX, Nvidia Chipset nForce 630i / GeForce7100.
The Video/Graphic Card in the computer is :
PEGATRON By ASUS. Nvidia GeForce 9500GS with 512 MB DDR2-RAM, Direct X10 PCI Express with a VGA , DVI and HDMI Output Ports ( only one really needed is a VGA Port)
Please give me an alternative to this video card , not looking for anything fancy or powerful, just that I can get access to all the stuff on the computer.
Would be eternally grateful if you could help.
Thanks in advance
I would suggest GeForce GT 710 1GB DDR3.
Thanks for yr prompt reply, I shall check this out. Thanks again
Sorry for being a nuisance, I took out the Card and it was attached to a power source. Just to be sure that I am getting the right card, pls note the Card Details are: Nvidia Model P729 – NVA_P729_000(B). This card's power source is a Small square, push in Plug with 2 pins.
I looked at pictures of GeForce GT710 1GB DDR 3, it does not appear to have a power plug. can you pls advise what is my option.
Thanking you in advance
Are you talking about the 2-pin fan connector?
No, fan definitely has a separate connection . Fan cable is attached to the fan and the board, But this is a long lead not connected to the board only through the 2 pin connection same as the fan's 2 pin connection.
Can you show me?
This 2 pin connection is on the opposite end to where the fan connection is. I hope this clarifies thie situation.
How can I send you a picture?
Upload on https://imgur.com/ and send me the direct link.
can I whatsapp a picture of the card to you
I have uploaded 2 Images of the card. Red and Black cable is the Fan. On the opposite side right beside the fins of the fan is the power connection, colour is dark yellow. the 2 pin socket for the fan and the power cable are identical in size.
Link for you : https://upkar.imgur.com/all
The link is showing no images.
Direct Links to the 2 images:
https://i.imgur.com/EFMILUm.jpg
https://i.imgur.com/zVFwybl.jpg
Where is this yellow connector connected because I see no use of it.
The Cable is connected to the Motherboard
To which header or port?
The cable comes from the Motherboard and is connected to the 2 pin socket on the Graphics Card (into the dark Yellow socket)
Can you upload the whole picture of the card, motherboard and cable.
"To which header or port?" I do not understand what you mean
Where is the cable connected to the motherboard?
I am not sure what you mean when you say Header and Port ?
I mean the cable must be connected somewhere on the motherboard.
Thanks for all yr effort, I shall send you an Image of The Board as best as I can on imgur and i shall also send you a link for the Image. Best we leave it till tomoro. This is going to take some time, I shall do it tomorrow.
Thanks again. B
Bye for now
In this Image https://i.imgur.com/v5NTXlT.jpg Black Slot is the slot for the Graphics Card, the Power Cable I am referring to is connected to the mother board at the TOP RIGHT HAND Corner and the cable is Black and White and
In the second Image https://i.imgur.com/Wb6PE0M.jpg the Black and White cable has the White 2 Pin Plug which in turn Plugs in to the Yellow Socket on the Graphics Card in the other Image, I posted before.
Here are the links for the 2 images posted on Imgur:
https://i.imgur.com/Wb6PE0M.jpg
https://i.imgur.com/v5NTXlT.jpg
Never seen that cable before. I think it is not needed for other newer cards.
The reason Why I am being so cautious is because I bought a Video/Graphic Card but it did not work, the Card I bought is Nvidia GeForce 210 1024MB DDR3 PCI-E2.0. As this card does not have a power connection, I assumed that the reason it did not work was because it lacked Power. If you feel that the newer cards do not require the power cable, what would be my best option? \I really appreciate yr effort and help.
Thanks a lot, Best Regards Tony
If GT 210 did not work, then I am afraid that GT 710 will not work either. For such an old system, it is very difficult to suggest anything because of compatibility issues with older hardware, particularly because of BIOS & Motherboard.
Thanks a lot for all yr help, but I shall hope that I may find a solution one these days.
Akshat Verma Thanks So Much. You Are A Very Awesome, Ethical & Proffessional.
Yesterday I Stayed On A Computer Store, And They Don´t Have Solution For My HardWare.
I Spent 8 – 12 Hours Searching On Internet Sites.
Thanks So Much.
You are most welcome.
OK. I M Looking For A PCI Graphic Card, For An ECS VX900I MotherBoard. But There Are PCI E Express Graphic Cards, Non Compatibility For PCI Slot For The ECS VX900I. It Is Necesary Know Before Of The HardWare Purchase.
Yes, compatibility is a major concern for such older hardware components.
A while ago in the bios I set the settings in advavced the video locks to vga and have only a black screen with 5 or 6 beeps. Now I have 1 dead HP z400 with 6 dimm.
So i have looking around in the webb and find a possible solution.Use a pci vga card.
Have you an idea witch pci card need?
possible solution
Product: HP Z400 6-DIMM workstation
p/n: VS933AV (in Australia)
BIOS version: 3.15
I had the same problem.
After disconnecting everything I simply waited until the light on the mobo went out, then pressed the power button and held it for 20 seconds, then held the 'clear cmos' button for 20 seconds. This did NOT work.
Fortunately I have a spare Z400, so I let the bricked Z400 sit disconnected for a few weeks. Then on July 22 I took out the battery for a few hours. After putting the battery back in, I pressed the 'clear cmos' button again. When I put it all back together, it did exactly what the manual says it should do, and was usable again. So some part of that procedure DID work.
[Edit (Aug 2) : At this point I thought Vinne's comment, that "the only way to change it back is by hooking up an old PCI VGA card", was not true. A few hours later I realized that I had moved the video card from slot 2 to slot 4, to get to the battery more easily, and this is probably why it booted OK. Thought I tried moving the card when the problem first arose; definitely did try with the card out. But if at the start I did not set 'compute' on slot 4, and did not try the card in slot 4, then moving the video card to slot 4 this time is probably what made it work.]
Later I'll try to reset this BIOS again, using Dan_WGBU's suggestion of pressing the power button several times, and report back.
Edit (reporting back) :
Resetting the BIOS (when it is working normally) is very easy. Pressing the 'clear cmos' button works. Removing the battery (without pressing the button) also works.
If it's so easy, why could I not clear the BIOS weeks ago, when I was getting 6 red flashes?
Thinking that maybe there's something different about that wrong compute setting, I went into the bios and put that setting on again (i.e. enabled compute, this time on both slot 2 and slot 4).
Yes, there is something different about it.
I have not been able clear the BIOS again.
Will let it sit overnight, disconnected, with the battery out, and see if that clears it.
No, that did not clear it.
Trying the password reset procedure did not clear it either:
with the password jumper off, it still did 6 red flashes.
Edit 3:
"Crisis Recovery" aka "Boot Block Recovery":
Simply tried booting with a jumper on the "crisis recovery" header, to see what would happen.
8 red flashes, then a message on the screen (yes, it used the video card).
After reboot without the jumper, it still does 6 red flashes.
Have flashed the BIOS (to v 3.57).
It does not solve this problem.
[Note: to flash the bios this way, all you need
is a FAT32 usb stick with 7G3_0357.bin on it.
No need to be bootable, no CD iso, no DOS.]
The 'clear cmos' button works fine normally,
but the 'compute' setting is not cleared by it.
The machine beeps 6 times because it cannot find a usable video card.
The 'compute' setting in the BIOS makes your current video card unusable.
If you can't change the 'compute' setting in the BIOS,
you have to adjust the video card situation.
If you did not set compute on the other slot, simply move the card.
If you set compute on both PCI-E-16 slots, you need to get another card (temporarily at least).
An old PCI-32 VGA card may work, because the PCI-32 slots are not affected by the compute setting. (Not sure that every such card will be accepted.)
Another possiblity might be to get the kind of card that the compute setting works with. (I saw its name mentioned somewhere, will have to find it again.)
I bought an old PCI-32 VGA card off ebay (for 20 AUD). It arrived today. It worked. My spare Z400 is usuable again.
The card doesn't have a name I know, but the chip is an S3 Trio64.
"the kind of card that the compute setting works with": Nvidia Tesla is the only type I've seen mentioned, for which new retail prices start at about $14,000.
Btw, when changing BIOS settings I noticed that every slot has a 'compute' setting. Just don't turn them all on
I have an Inspiron 531S thats been upgraded from Vista thru Win10 Pro. Wanted to view some video but the onboard graphics couldn't hack it so I bought a MSI GT710 1GB. card. Changed the BIOS to use the PCI-E port on boot and downloaded the latest driver from GEForce. On boot, the monitor displays the 4 pane blue windows logo clearly. On the next refresh of the logo the image becomes very pixelated. If I recycle the power at that point, all is well. That worked until the last two windows updates, and now unless I back off the update the problem will remain.
I know it's old, but why would those updates make it unusable? BTW, the power supply isn't the issue, its @300W, and that card isn't drawing anything near that at bootup.
I would suggest clean installing Windows 10.